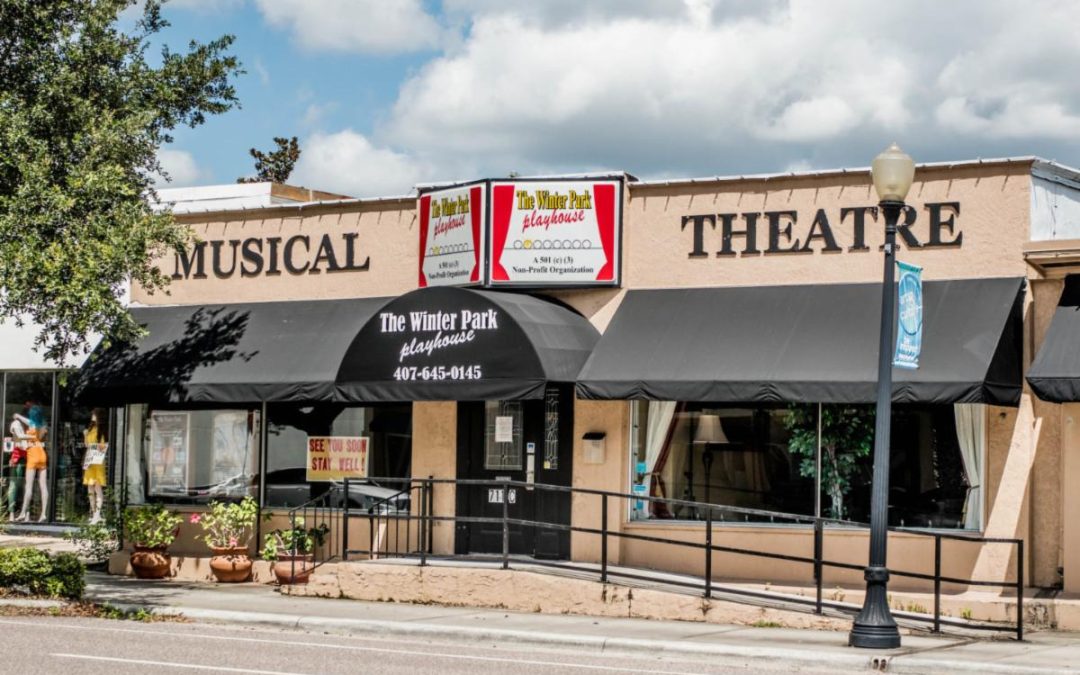 Commissioners: Can we buy Winter Park Playhouse building?
The potential purchase is an alternative to a new building at Seven Oaks Park as the City Commission also considers concepts for the old library
By Beth Kassab
Winter Park City Commissioners on Wednesday tossed around the idea of using Community Redevelopment Agency funds combined with Orange County Tourism Development Tax dollars to buy the building occupied by the Winter Park Playhouse, currently on the market for about $4.25 million.
The potential purchase came up as an alternative to allowing the theater, which is set to lose its lease at 711 N. Orange Avenue as early as next year, to build above the parking lot at the new Seven Oaks Park.
That concept has been discussed since February, though some commissioners have been hesitant to commit to the idea because of the likely need for more parking in the future as well as concerns about how the structure would alter the look and feel of the park.
"I want to do everything we can do to keep [the playhouse], but we don't know what 10 years is going to bring for Seven Oaks and that whole area could change," said Commissioner Sheila DeCiccio.
Heather Alexander, executive director of the playhouse, said she is open to the city's help to purchase the current building, but also remains interested in building at the park or even the old Winter Park Library site.
Ultimately, commissioners voted to put on hold for two weeks a Request for Proposal for the air rights above the Seven Oaks parking lot.
Earlier in the meeting, the commission voted to go forward with asking for redevelopment concepts for the old library and, once again, voted to give preference to proposals that keep the old building rather than demolish it. Commissioner Todd Weaver pushed for the change, arguing it would be wasteful and harm the environment to take down the 1978 building. That amendment passed by a 3-2 vote with Mayor Phil Anderson and DeCiccio dissenting.
Last year the commission issued an RFP for the site and required the building stay put, but abandoned the concept for office and other uses earlier this year.
This time they voted to allow residential units as part of the plans, though some commissioners expressed reservations about the city retaining ownership over a building with apartments or condominiums.
Six nonprofit groups expressed interest so far in being part of such a proposal. Groups are still invited to write letters of interest, Anderson said.
He also advocated for a community meeting to be held on the redevelopment of the old library so people who live nearby can have a better understanding of what to expect and weigh in on the concepts.