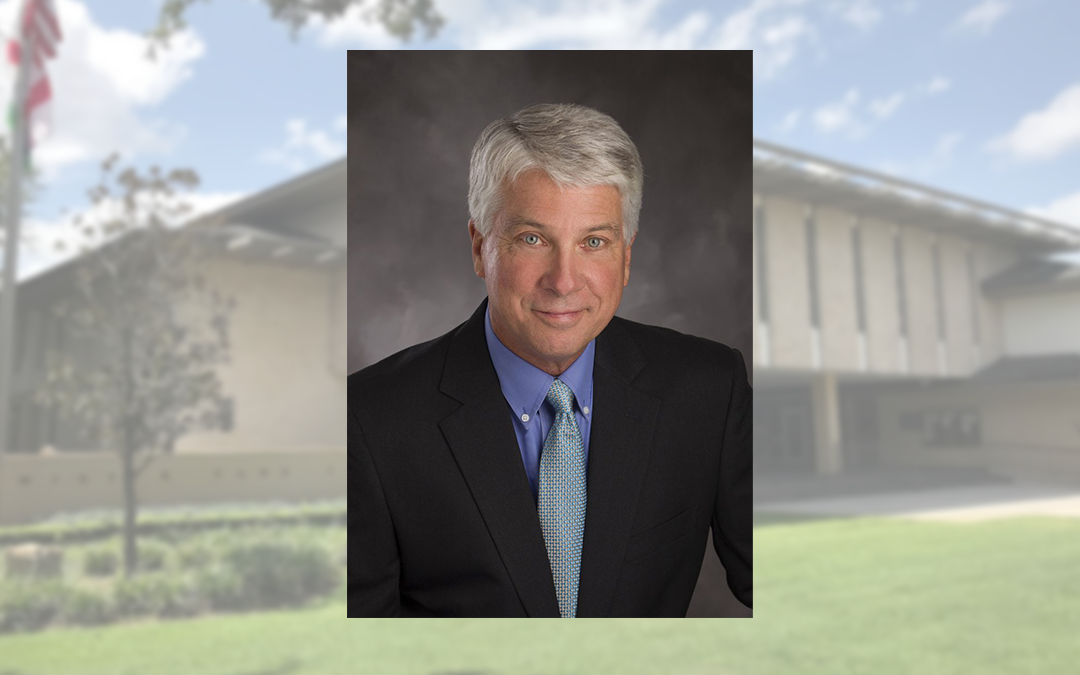 Todd Weaver to remain in office
Close vote determines resignation wasn't sufficient
Todd Weaver will remain on the Winter Park City Commission after three of the five commissioners voted to determine an email he sent earlier this month titled "Stepping Down" was not a "legally sufficient" resignation. 
The 3-2 vote concluded nearly two weeks of debate over Weaver's future since the he sent the message to supporters and senior city staff on Feb. 3 only to say days later that he didn't want to resign after all and asserting in a commission meeting last week that the email was merely an "announcement" rather than a resignation.
A contrite Weaver apologized for the hubbub at a special meeting on Wednesday to decide his fate.
"I apologize for being the cause of this special session," he said, noting that he was sleep deprived and contending with new work duties outside of City Hall on the morning he sent the letter. "I should have given it a little more time before I hit the send button …  it was just a stupidity move on my part."
At stake was whether Weaver could serve the remainder of his term until 2025 or if the City Commission would appoint someone new to fill the seat until the next general election in 2024. The city attorney said at last week's meeting that if Weaver's note was considered an immediate resignation then it was unlikely he could take it back.
Jockeying among interest groups and candidates to fill the post began within hours of Weaver's email.
An opinion from a labor attorney sought by the city on the matter questioned Weaver's credibility and concluded his message was a clear resignation.
"In my view, Mr. Weaver's recent statements appear to be a crude attempt by him to recharacterize the events of him drafting and sending the email," wrote Benton Wood of law firm Fisher Phillips.
Mayor Phil Anderson and Commissioner Sheila DeCiccio voted in favor of calling Weaver's action a resignation and pointed to the attorney's opinion as well as language in Weaver's letter, including his use of the past tense when talking about his tenure and his signature on the email, which noted his time as a commissioner from 2019-2023, two years before his term is scheduled to end.
"The clear thrust of the communication is to inform residents he's stepping down," DeCiccio said.
Commissioners Marty Sullivan, Kris Cruzada and Weaver himself voted to keep Weaver in place and rejected the legal opinion.
Sullivan said Weaver clearly wanted to continue to serve and it was in the best interest of Winter Park residents to have a commissioner elected by the people rather than one appointed by the commission.
Ten residents spoke during the public comment portion of the meeting and were split over whether to keep Weaver, a proponent of more sustainability policies in the city, on the board.
"Have you ever changed your mind about something?" asked resident Pat McDonald, noting that at last week's commission meeting the people on the dais conceded they wanted to change course on plans for the old library building when they ended an agreement with one developer to solicit new ideas. "Let's just assume it was a resignation letter. He changed his mind."
At least one resident noted her "trust is not within Mr. Weaver anymore."
Cruzada said he found Weaver's email to be "ambiguous" and assigning meaning to it would be a "slippery slope."
"When I read the email, it was kind of like reading a book with no ending …," Cruzada said. "It's not as crystal clear as I would like it to be … Do I cringe about how we got here? Yes, it's regrettable. We're all human. We all err every now and then."