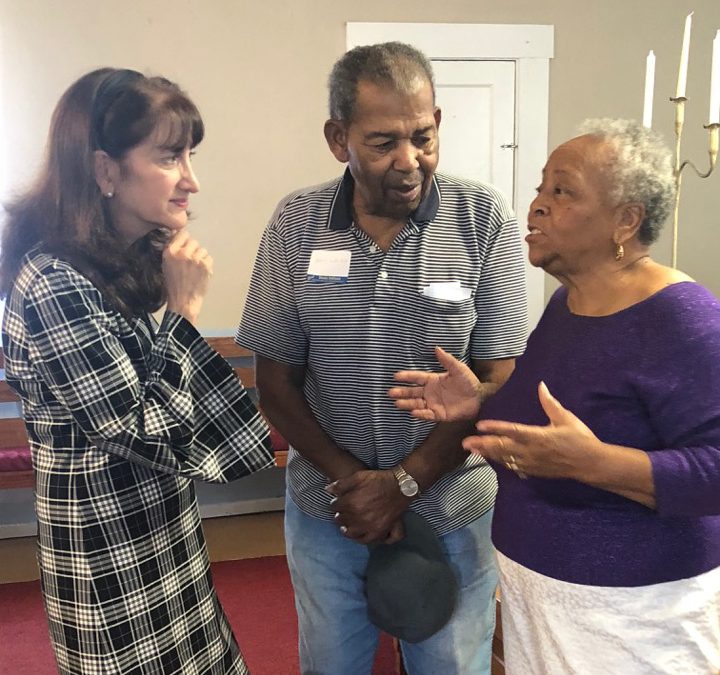 Sheila DeCiccio to run for Winter Park mayor
Jason Johnson announces run for DeCiccio's remaining term
Oct. 3, 2023
By Beth Kassab
Winter Park Commissioner Sheila DeCiccio announced this week she is running for mayor, triggering a special election for the remainder of her term that has already attracted at least one contender: local attorney Jason Johnson.
DeCiccio, who was elected in March to a second commission term without opposition, said she will make improving the city's infrastructure and preserving Winter Park's small town feel the central focus of her campaign.
"We've made great headway, but there's still a lot to be done to maintain the heart and charm of the city," she said. "Hurricane Ian laid bare a lot of our problems such as pipes that need maintenance, brick streets that need attention. Infrastructure is the No. 1 issue and we can't kick this can down the road anymore."
She pointed to the water basin studies ordered by the current commission and priorities set out in the transportation master plan, including more bike paths and extending sidewalks, as foundations for taking the city to the next level.
Winter Park is a city manager form of government, which means Randy Knight oversees the day-to-day operations of the town of about 30,000 people and a more than $200 million budget. But the mayor and commission hire the city manager and set policy and the mayor can be highly influential when it comes to driving an agenda or steering debate, particularly at public meetings.
DeCiccio, who moved to Winter Park more than 40 years ago after working as an assistant district attorney in Massachusetts, became the first woman partner at the Lowndes law firm in the 1980s. She went on to practice law with her husband, Dan, at DeCiccio & Johnson and has served on the city's Planning & Zoning and Code Enforcement boards. The couple has two adult children.
She was first elected to the City Commission in March 2020 as the world was shutting down because of the COVID-19 pandemic. Then two years later as the pandemic finally eased, Winter Park experienced some of the worst flooding in its history as Hurricane Ian brought record-level rain across the region.
She said those tumultuous events have sharpened her focus on keeping the city financially strong and prepared for the next emergency.
"We've learned from all of it," she said. "That's why infrastructure is my No. 1 priority."
Mayor Phil Anderson, who is not seeking a second term, said he supports DeCiccio's campaign and wants to see the long-term planning he helped initiate as mayor carried forward.
"I supported her in her first election and we really got to know each other," Anderson said. "I've continued to enjoy working with her as she runs for and hopefully serves as mayor."
So far, DeCiccio is the only candidate to announce for the March 19, 2024 election, though the official qualifying period for the ballot isn't until December. In order to run, she announced she would resign from her commission seat on April 10, the date she would take office as mayor if she is elected.
That means there will be a special election for the final two years of her three-year term as Seat 2 Commissioner.
Jason Johnson, an attorney in the Winter Park office of the Byrd Campbell law firm, announced this week he will run for the seat. He is a first-time candidate who has lived in Winter Park for 13 years with his wife, Lori, and their daughter. He is also chairman of the city's Board of Adjustments, which rules on homeowner applications for building variances.
"My north star in all of this is to preserve the charm of Winter Park, but I'm also a rule-of-law guy and I recognize that landowners have rights and due process exists," he said.
Johnson is the only announced contender for the seat. Justin Vermuth, also an attorney, said he explored the idea of running but told the Voice this week he does not plan to enter the race.
The qualifying period for candidates to enter the contests for mayor and the commission seat ends Dec. 11.
Questions or comments? Email the editor at WinterParkVoiceEditor@gmail.com