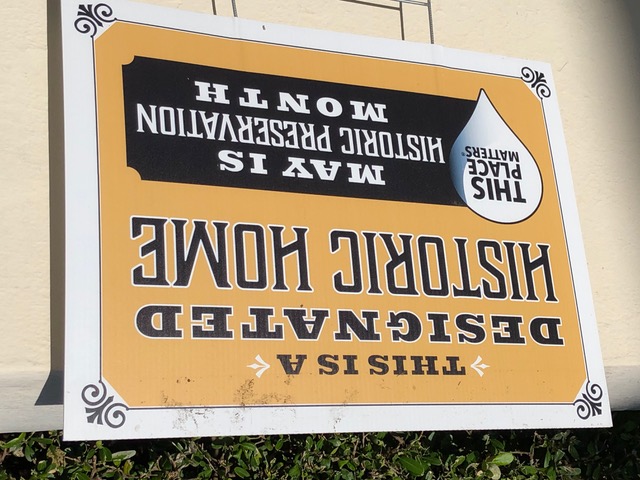 May – Celebrate Historic Preservation Month
by Anne Mooney / May 2, 2023
May is historic preservation month. If your home is historically designated and boasts a plaque, please display your "historic home" yard sign for the month of May – now through May 31.
If you haven't put your sign out, please do so as soon as you can. If you need a sign, contact Susan Omoto at Casa Feliz susan@casafeliz.us or Sally Flynn at flynnlinks@aol.com and they will arrange to get you one.
For more information regarding the Historic Preservation Board, historic designation and the city's history, please access cityofwinterpark.org/historicpreservation
Photo of The Batchellor Home courtesy of the Winter Park Library.